Common Misconceptions About Estate Planning
March 15, 2022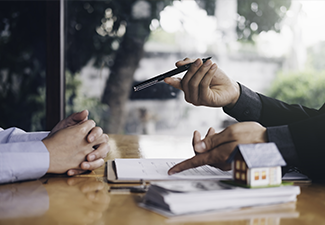 Like any other complex legal matter, estate planning has several misconceptions and misunderstandings. Many aspects you think you know about estate planning and believe to be true may be inaccurate or wrong. Understanding the common misconceptions about estate planning can help you create and maintain an estate plan that works to protect you, your family, and your assets.
Unfortunately, misconceptions can steer estate plans in the wrong direction, so it is vital to separate fact from fiction. As an estate planning attorney with extensive experience, I can address the unique concerns of your situation and find the best solutions for you and your family.
You can contact me at The Law Office of Mario Flores, PLLC, to help you understand laws related to estate planning in your state. I help clients in Austin, San Marcos, Georgetown, and Round Rock, Texas.
Estate Planning Misconceptions
If you are thinking of creating an estate plan, it is essential to sort through all the misconceptions to ensure that you and your family are properly protected. Below are the most common estate planning misconceptions that provide further clarity.
My spouse will inherit everything, so I have nothing to worry about. Many people mistakenly believe that they do not need an estate plan because they think their spouse will inherit everything when they pass away. However, that is not always the case. What happens to your assets and finances after you die depends on many factors, including the laws of your state and the types of your property. For this reason, the only way to ensure the distribution of your assets according to your wishes is to create a comprehensive estate plan.

I cannot change an estate plan once I make it. Another common misconception about estate planning is that people who create an estate plan cannot change it. Understandably, your circumstances and family situation may change over time. These changes could affect your beneficiary designations, which is why you may need to make changes to your estate plan. It is critical to review and update estate planning documents every three to five years.

I do not need to worry about creating an estate plan until I'm older. Again, false. Many people mistakenly believe that only older people should have an estate plan. In reality, people of any age can benefit from setting up an estate plan because incapacity can occur unexpectedly at any age.

I have not accumulated enough assets to think about estate planning. A common misconception is that only wealthy people need an estate plan to protect their property and family. There is no such thing as accumulating "enough" assets as anyone can benefit from creating an estate plan regardless of the number of assets in their possession, wealth, or net worth.

The only thing an estate plan accomplishes is the distribution of assets after the death. That is not correct. A comprehensive estate plan encompasses various needs beyond the distribution of assets. With an estate plan, you can designate individuals to take care of your financial affairs and make medical decisions on your behalf in the event of your incapacity. Estate planning can also help you and your beneficiaries minimize estate taxes and probate costs, among other things.

An estate plan is too complicated to set up. Creating an estate plan might seem like a complex and lengthy process. It is true that the process of setting up estate planning documents involves many complexities and misconceptions. However, you can overcome them by contacting an experienced attorney and asking questions about estate planning.

My estate will not go through probate if I have a will. There is no guarantee that your estate will not go through probate simply because you have written a last will and testament. The document alone does not mean that your estate will avoid probate. If you wish to minimize the cost of probate or avoid the probate process altogether, you must speak with a knowledgeable attorney to learn about your options.

Using an online tool is an effective way to set up an estate plan. Unfortunately, many people use online tools to create estate planning documents. However, there are several problems with that approach. First of all, there is no guarantee that the documents you create by using online tools will be legally binding and enforceable. Secondly, online tools do not consider your unique circumstances and cannot be tailored to your specific goals and needs.
These are not the only misconceptions about estate planning. It is vital to speak with an experienced attorney to separate the myths from reality and ensure that you have correct information about estate planning when setting up an estate plan.
Getting the Legal Guidance You Need
Creating estate planning can be complicated and confusing. Unfortunately, there are hundreds of misconceptions that people have about estate planning. As a skilled estate planning attorney at The Law Office of Mario Flores, PLLC, I am prepared to help you get started and navigate the complex process in the most efficient manner possible. I provide legal guidance to clients in Austin, San Marcos, Georgetown, and Round Rock, Texas. Schedule a case evaluation to discuss your particular case today.