Dispelling Myths About Probate
Sept. 13, 2022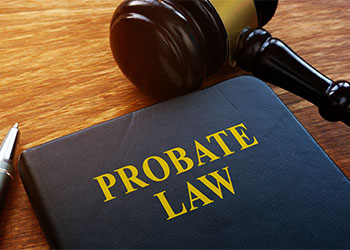 Going through probate after the death of a loved one can be a daunting and emotionally-draining experience. Probate is full of myths and misinformation, making navigating the process even more confusing. You may need to contact a skilled attorney to dispel some of the myths about probate and get trusted legal guidance.
As a probate attorney in Austin, Texas, I have the necessary knowledge and experience to guide families and individuals through the complexities of the probate process. At The Law Office of Mario Flores, PLLC, I am committed to working diligently with each client to help them navigate important decisions and settle any disputes and issues that may arise. I assist clients with every aspect of the probate process throughout the state of Texas, including Georgetown, Round Rock, and San Marcos.
Common Myths About the Probate Process
Given the abundance of information about probate online, you may end up falling victim to myths and misconceptions surrounding the probate process. It is crucial to confront those misconceptions head-on to ensure that the probate proceedings go smoothly. Below are some of the most common myths about probate:
Estates do not go through probate if the deceased leaves behind a will. It is a common misconception that you can avoid probate by writing a will (last will and testament). It is not that simple. Estates go through probate whether or not the deceased person had a will. The probate court will have to authenticate a will before probate proceedings begin. A will may be invalidated by the court or contested by beneficiaries or other interested parties.

If an estate goes through probate, the state will get the deceased person's assets. Some people are afraid of the probate process because they think it entails transferring assets to the state where they live. That is not how it works. Even if a deceased person did not have a will, their assets would be distributed to the decedent's heirs according to the state's laws of intestacy. It is very rare for governments to take someone's assets after their death.

Probate can take years to finalize. The probate process has a reputation for being a lengthy process, but does it really take "years" to finalize? Not really. Probate proceedings can take over a year in rare cases that involve very wealthy estates or estates with multiple contested issues. The time it takes to finalize the probate process can vary from one estate to another and depends on a number of factors. A typical probate can be finalized within four to 12 months, depending on the complexities involved.

Taxes consume most of the estate. Many people mistakenly believe that taxes or the cost of probate will consume most of their estate. They think that there will be nothing left in their estate as a result of probate proceedings. While there are many expenses and fees that the estate will pay during probate, they account for a relatively insignificant portion of the estate's value. However, estate disputes can substantially increase the cost of probate.

Probate is inevitable. There are many estate planning tools you can use to avoid probate as much as possible. One of the things you can do to avoid probate is set up a living trust. If you want to avoid or minimize probate, you may need to work with an attorney to advise you of your options.

You do not need an attorney to go through probate. Seeking legal counsel during the probate process can make a big difference in how an estate is probated. A skilled attorney will help you and your loved ones navigate important decisions during the proceedings. Getting proper guidance is critical whether you are preparing an estate plan for yourself or you are named as a personal representative of someone else's estate. Your attorney can help you avoid making mistakes and ensure that all assets in the estate are properly accounted for.

Beneficiaries have to pay a probate attorney out of pocket. Wrong. Beneficiaries do not have to pay for legal representation out of pocket. Instead, the estate will cover attorney's fees. How much an attorney will charge depends on their compensation method: by the hour, a flat fee, or a percentage of the estate's value.
Those are not the only myths about probate you may encounter if you are creating an estate plan or have recently lost a loved one.
Get Dependable Legal Advice
There are so many misconceptions and myths about probate that an average person with no legal background may not be able to separate fact from fiction. Working with a skilled probate attorney at The Law Office of Mario Flores, PLLC can help you dispel those myths and ensure that you make informed decisions during the probate process. Reach out to my office in Austin, Texas, to get dependable legal advice and guidance.