Things to Consider Before You Draft an Estate Plan
Feb. 9, 2022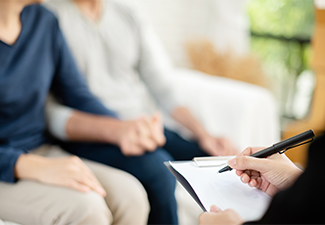 Everyone should have an estate plan—even if you think you're too young or don't have enough assets. However, it can be hard to know where to start. If you're thinking about estate planning, you're no doubt feeling a little overwhelmed by all the choices before you. It's important to know that estate plans don't have to be overly complicated.
Allow a skilled attorney to help you put a plan in place that works for your specific needs. At the Law Office of Mario Flores, PLLC, I've been assisting clients in and around Austin, Texas and the Round Rock, San Marcos, and Georgetown area since 2010. I'm ready to help you, too. Call me today to schedule a consultation.
What is Estate Planning?
Estate planning is the process of making a formal, legally-binding plan for what should happen to your assets after you pass. An estate plan can be as simple as drafting a will, or it can be more involved if you choose to use additional documents like trusts or advance directives. The direction you choose will depend on your assets, your needs, and your chosen beneficiaries. Estate plans can also cover end-of-life wishes, medical directives, and guardianship designations for minor children.
What Should I Consider Before I Draft an Estate Plan?
What do you need your estate plan to do?
Because an estate plan will be individually tailored to your needs, you'll first have to consider your needs and goals. Someone with a complex financial portfolio who has a mix of properties, business and personal accounts, inheritances, and multiple heirs will need an estate plan that reflects this. However, someone with more modest assets and only one or two heirs may be able to get by with a simplified plan. A good estate planning attorney can help you understand your choices and how they'll help you reach your goals.
Identify your assets and debts
Many people falsely believe they don't have a lot of assets, but nearly everyone will have something of value they'll want to pass to a beneficiary upon their death. Your assets can include any real property you own, investment accounts including retirement funds and pensions, insurance accounts, personal property such as cars, computers, jewelry, or family heirlooms. You'll also need to identify your debts, including open credit cards, home and auto loans, or school loans.
Who will your beneficiaries be?
Who do you want to leave your assets to? Just immediate family? Or will you also be including friends or business partners? Your beneficiaries can be changed at a later date as often happens when someone marries, divorces, or has children. You may also wish to choose a primary beneficiary and a contingent beneficiary.
Who will you name as executor of your estate?
In any estate plan, you'll need to name someone who'll be in charge of executing your plan. This is a big job and you should choose someone who's responsible, trustworthy, and who will likely outlive you. Many people assume their spouse should be the executor, but they may not be in the best emotional state to handle this job and it might be better assigned to someone else. If you die without a plan in place, the court will assign an administrator for your estate, and this may not be the person you would have chosen.
Do you want to make provisions for healthcare choices?
Many people choose to make an advance directive for their health care decisions. In an advance directive, you'll need to assign someone medical power of attorney. Advance health care directives (also called living wills) set out your wishes should you become incapacitated or unable to communicate. The person to whom you give power of attorney will be in charge of making sure your preferences are followed, and they'll be able to make decisions on your behalf for anything not outlined in the directive.
What will happen with children?
If you have any minor-aged children, you'll have to name a guardian for them. This is a major decision and one that should be given a lot of thought. This should be someone you know well and trust, someone your child feels comfortable with, and ideally, someone who has a similar parenting style to you. If you have adult-aged children with special needs, you'll also need to make a plan for their care and guardianship.
What will happen with your business holdings?
If you own your own business or are a partner, you'll need to develop a separate business succession plan. This plan will lay out who will take over your role and your stake within the company should you die or become incapacitated.
Getting the Experienced Legal Support You Need
The best thing you can do when considering an estate plan is to meet with an experienced estate planning attorney who can help you understand your options. An attorney will ensure you haven't overlooked anything and that your estate plan is complete and legally binding. If you're in the Austin, Texas area and would like help getting started, reach out to the Law Office of Mario Flores, PLLC, today.