Young Adults & Estate Planning
March 25, 2022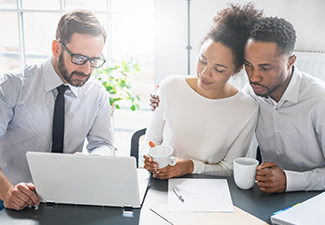 Becoming an adult requires making your financial, medical, and other major life decisions by yourself. For many young adults, creating an estate plan isn't considered a priority. However, life is full of many sudden and unexpected scenarios. As you begin to make important life decisions, you can protect your loved ones and prepare for life's uncertainties by creating an estate plan. An experienced Texas estate planning attorney can educate you about the need for an estate plan as a young adult.
At The Law Office of Mario Flores, PLLC, I work to prove knowledgeable legal services and guidance to young adults as they go through the complexities of estate planning. I'm available to discuss your unique situation, help you understand the benefits of having an estate plan, and the important elements of a young adult's estate plan. I am proud to serve clients across Austin, Round Rock, San Marcos, and Georgetown, Texas.
At What Age Should Someone
Consider Having an Estate Plan?
When a person reaches 18 years of age, they legally become an adult. At this age, they can make legal, financial, medical, and other important life decisions on their own. Once you become an adult, it is time to draft an estate plan that fits your unique needs. As a young adult in your 20s or 30s, you and your loved ones can benefit from establishing a detailed estate plan.
Why Should a Young Adult Have an Estate Plan?
Contrary to popular belief, estate planning isn't only meant for older adults, rich people, or individuals with large estates or extensive assets. Here are some reasons why young adults should have an estate plan:
It allows you to protect your assets, property, investment, business, and interests

It allows you to make provisions for your surviving spouse, children, and other close relatives

It allows you to choose a legal guardian to care for your minor children and manage inheritances left for them

It allows you to name a healthcare representative or agent who can make medical decisions on your behalf if you become suddenly incapacitated, disabled, or seriously ill

It allows you to choose a caretaker for your pets

It ensures that you do not die without a will or estate plan (known as dying intestate)
A knowledgeable lawyer can educate you about some vital documents to include in your estate plan and walk you through the process from start to finish.
Important Elements of a Young Adult's Estate Plan
As a young adult who is thinking about drawing up an estate plan, here are some crucial documents to include in your plan:
Will — With a will, you can provide specific instructions about how you want your property and assets to be distributed to beneficiaries or disposed of upon your death. You can also name a legal guardian to look after your children and manage any assets left behind for them.

Trust — With a trust, you can give a person of your choosing (the trustee) the authority and legal responsibility to handle your assets upon your death or sudden incapacitation for the benefit of your heirs.

Power of Attorney — With power of attorney documents, you can grant a trusted person — also known as an agent or attorney-in-fact — the legal authority to make vital decisions about your property, legal, healthcare, and financial affairs when you're unable to do so yourself.

Advance Directive — Using an advance care directive, you can outline certain medical wishes, treatment procedures, or preferences in advance, should you become unable to communicate your healthcare wishes as a result of disability, severe illness, or sudden incapacitation.
It is important to note that this is not a comprehensive list of the documents to include in your plan. Whether you are a young adult with a small or large estate, having a properly drafted estate plan is important to prepare for the uncertainties of life. You can also save your surviving loved ones the cost, time, and hassle of having to determine how to distribute your assets when you're gone. An experienced attorney can work to understand your unique circumstances and help you make crucial decisions regarding your estate plan.
Let The Law Office of Mario Flores, PLLC Help
Planning for future uncertainties ensures that you do not leave the difficult decision of who will care for your family members in the hands of a judge who doesn't know you. Should a tragic incident or event happen to you, your surviving loved ones can have peace of mind knowing your true wishes will be carried out. A trusted estate planning attorney can inform you about your available options and help you make wise choices.
At The Law Office of Mario Flores, PLLC, I'm committed to offering legal counsel, support, and reliable advocacy to clients in estate planning matters. As your legal counsel, I can explore your available estate planning solutions and help determine the right estate plan for your needs. I can help draft, review, or update your will, trust, powers of attorney, advance directives, and other vital estate planning documents. Using my insight, I will guide you through every step of the estate planning process and work to address your needs and concerns.
Preparing for life's uncertainties can never happen too early. Contact my firm — The Law Office of Mario Flores, PLLC — today to schedule a simple consultation. I can offer you the detailed legal guidance and direction you need for your estate planning. My firm is proud to serve clients across Austin, Round Rock, San Marcos, and Georgetown, Texas.